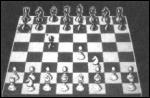 3D QL classic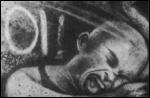 Lost in Scarthorpe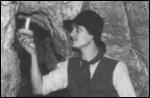 Gold rush of '81
SINCLAIR SIMON Our hero hacks his way to fortune.
GREMLIN Trouble in the jacuzzi, as Anneka reveals all. We think you should be told.
HARDWARE WORLD Kappa keyboard, AGF interface.
SINCLAIR SURGERY Tips to solve hardware troubles.
SPECTRUM SOFTWARE SCENE Storm, saga and sidhe among the latest Spectrum games.
QL SOFTWARE SCENE Psion's first QL game puts the rest in check.
ADVENTURE Richard Price comes to terms with reality on a trip to Hampstead.
BOOKS Pascal in Baker Street, software in the bank.
HIT SQUAD Chris Bourne pans for gold and strikes lucky with the ZX-81.
SINCLAIR BUSINESS USER Stocks and shares, software upgrades, plus shop window and letters.
EDUCATION A close look at the new range of educational software from Longmans.
HELPLINE Andrew Hewson on LOAD and SAVE routines.