Win A Holiday!
Don't waste any time! This easy to enter compo will see the winner and a friend of their choice on an all expenses paid adventure holiday. Shoot, climb, drive, it's a whole experience for free!
Hacking Squad
Attennn-shun!! It's the Hacking Squad - all the very latest and greatest hints and tips, presented by Corporal José Duran - called up this month for a tour of duty on the Squad.
Charts
The ups and downs of the Spectrum world.
Checkout
Looks, books, model exhibitions and the latest heavy metal and rap music vids - thrown together by our very own Mr Hateful.
Connect
Your very own pull out section. Just carefully undo the staples and pull it out for everyone to see. A magazine within a magazine packed with interactive fun.
Smash Coupons
Tell It To Garth
Readers Questionnaire
The Write Stuff
Winners
Sorceress
Cartoon
Coin Ops
This month John Cook checks out the very latest the video world has to offer at Europe's biggest leisure machine show including Mad Dog McCree and R360.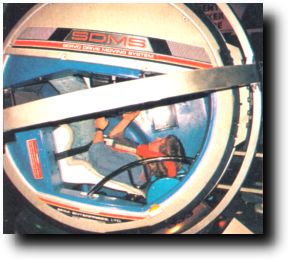 Viz! The Bare Facts
Ian Watson takes the lid off toilet humour and lets us see what makes Viz tick!
Previews
Viz latest! Plus Predator, Heroquest and Robozone.