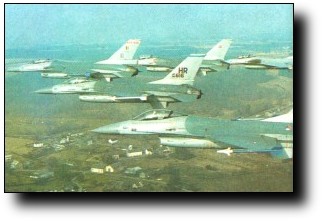 Fly A Tornado
Digital Integration's F-16 is so realistic that it seems to put you in the cockpit of the American fighter. This competition could put you in a Tornado simulator. Too good to be true? Just take a peek matey.
Hacking Squad
Got all your new games for Christmas then? The Squad has all the answers that you need. Welcome!
Year Planner
One humongous year planner to adorn your wall so that you always know where you are - and when your next copy of SU is out!
Connect
Your very own pull out section. Just carefully undo the staples and voila! A magazine within a magazine packed with interactive fun.
Smash Coupons
Tell It To Garth
Winners Page
The Write Stuff
SU Crew Cartoon
Sorceress
Reader's Awards
Coin Ops
Here it is! All the latest going on down the slots hosted by the irrevocable John Cook.
Charts
What the New Year biggies are this year.
Checkout
Godzilla, Frankenstein, Eyeballs and lots of horror, not at least to mention Chris Jenkins' taste in books.
Previews
The sneakiest look at what we'll be seeing in the future. This month, we take the lid off Loopz and Helter Skelter.