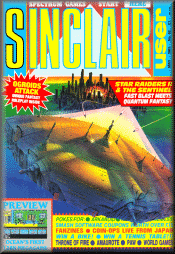 Issue 62
May 1987
Editor
David Kelly
Deputy editor
Graham Taylor
Staff writer
Jim Douglas
Art editor
Gareth Jones
Adventure help
Gordo Greatbelly
ZapChat
Jon Riglar
Helpline
Andrew Hewson
Contributors
Richard Price
Andy Moss
Gary Rook
Hardware correspondent
Rupert Goodwins
Advertisement manager
Louise Fanthorpe
Deputy advertisement manager
Mike Corr
Production assistant
Alison Morton
Advertisement secretary
Linda Everest
Subscriptions manager
Carl Dunne
Publisher
Terry Pratt
Sinclair User is published monthly by EMAP Business and Computer Publications
Cover illustration John Higgins
SOFTWARE
| | |
| --- | --- |
| AMAUROTE | Mastertronic |
| BRAINACHE | Code Masters |
| CYROX | Power House |
| DOC THE DESTROYER | Melbourne House |
| DRAGON'S LAIR II | Software Projects |
| HEAD OVER HEELS | Ocean |
| I, BALL | Firebird |
| IMAGINATION | Firebird |
| INDOOR SPORTS | Advance |
| KINETIC | Firebird |
| KINGDOM OF KRELL | Anco |
| KNUCKLE BUSTERS | Melbourne House |
| KOBYASHI NARU | Mastertronic |
| KORONIS RIFT | Activision |
| LEGIONS OF DEATH | Lothlorien |
| NETHER EARTH | Argus |
| NEMESIS THE WARLOCK | Martech |
| PAW | Gilsoft |
| PSI-5 TRADING COMPANY | US Gold |
| SCEPTRE OF BAGHDAD | Atlantis |
| SCOTT ADAMS' SCOOPS | US Gold |
| SENTINEL | Firebird |
| SHORT CIRCUIT | Ocean |
| STAR RAIDERS II | Electric Dreams |
| THRONE OF FIRE | Melbourne House |
| THRUST II | Firebird |
| VULCAN | CCS |
| WORLD GAMES | US Gold |
| XEN | Super Sparklers |
| ZULU WARS | CCS |
COVER SMASH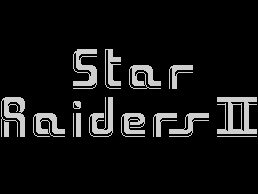 PREVIEWS
Keeping you ahead of the pack, naturally
The only way to find out what's going to be important, before anyone else. With Gun Runner, Catch 23, Renegade, The Big Sleaze, Army Moves ...
FEATURES
Platforms perfection
Everything you need to know about the development of platform games
Coin-op special report
Live from Tokyo - an exclusive report on all that's new that eats money
Fantastic fanzines
All over the country heads are bent over vintage typewriters producing electrifying software fanzines. We expose the shocking truth
ATTACK OF THE OGROIDS
SU's own solo role-playing game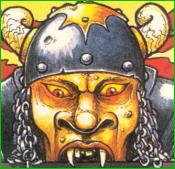 It's a unique game-in-a-mag board-game with micro bits 'n' bobs. And no one's seen anything quite like it before!
5 STAR POKES
Infinity at your fingertips
All you'll ever need to beat Arkanoid, Nemesis, Feud, Judge Dredd and more ...
128K MEGA PREVIEW
Look at Ocean's first all-new 128K megagame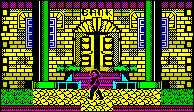 Tai-Pan is its name and frankly, it's going to blow the rest of the world to pieces. Phew!
COMPETITIONS
Star Raiders II
SU cares! On offer we've got groovy games, a load of perfect posters, and a chance to meet Electric Dreams' programmers hard at work
Win a bike
Mastertronic's doing the game of The Milk Race and we've got a magnificent hand-built Dawes 12-speed racer to ride away on
Indoor Sports
Someone's going to walk away (stagger, probably) with a full-size table-tennis table (who knows how they're going to get down the stairs)
REGULARS
Write Stuff
ZapChat
MapChat
5-Star Pokes
Whodunwot
Compo Winners
Top Twenty
Letters
Poster No3
Code Talk
Outlands
Hewson's Helpline
Gordo Greatbelly
Sinclair Surgery
Next Month
Gremlin