SOFTWARE
| | |
| --- | --- |
| ARDENNES | TK Computerware |
| ANFRACTUOS | Players |
| ARKANOID | Ocean |
| BATTLEFIELD GERMANY | PSS |
| BOMBJACK II | Elite |
| BRITAIN INVADED | TK Computerware |
| BUTCH HARD GUY | Advance |
| CLASSIC MUNCHER | Microbus |
| DEATH WAKE | Bug Byte |
| DIZZY DICE | Players |
| FALL OF THE THIRD REICH | TK Computerware |
| FEUD | Mastertronic |
| GRANGE HILL | Quicksilva |
| HYBABALL | Odin |
| LEADER BOARD | US Gold |
| MARTIANOIDS | Ultimate |
| MAT LUCAS, PI | Players |
| MURDER OFF MIAMI | CRL |
| PRESIDENT | Addictive |
| SAILING | Activision |
| SIDNEY AFFAIR | Infogrames |
| SIGMA 7 | Durell |
| SILENT SERVICE | Microprose |
| SKY RUNNER | Cascade |
| TENTH FRAME | US Gold |
| TERROR OF THE DEEP | Mirrorsoft |
| TRAP | Alligata |
| UCHI MATA | Martech |
| WAR IN THE EAST | TK Computerware |
COVER SMASH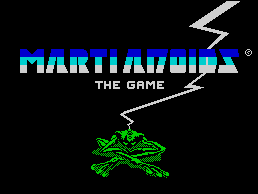 PREVIEWS
Who says we don't have a crystal ball?
Who says we do? With Nemesis the Warlock, Warlock (confusing, this), Garfield's Big Hairy Deal, Gunship ...
FEATURES
More info on the Plus 3
Top industry pundits say what they'd like to do with the 128K+3!
1986 SU Readers' Poll Positions
Your views on the best and worst of last year compiled (with great effort) from your poll forms
Wargames
Three pages of software reviews for the tactical voters amongst you ...

Gauntlet clones
With so many weren't you getting confused? We certainly were. So we've sorted them out ...
WE ARE FIVE!
Yup, we're having a birthday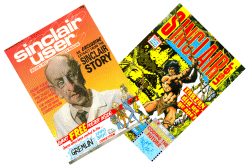 And to celebrate we present a not entirely serious look at software through the ages - from the ZX81 to the 128K+2
NEW FEATURE
Star Pokes
It's about time someone took Pokes seriously. Each month we'll be printing easy-to-type-in cheats for the top games. In this issue: Fist II, Impossaball, Bombjack II and that's not all ...
ROLE PLAYING GAMES SPECIAL
Fancy a new role in life?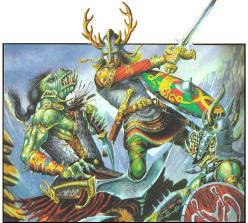 First of a series of RPGs. We kick off with some of the basics and a look at RPG ideas in the top games of the moment
HARDWARE
Sir Clive's new Z88
See how the Pandora turned out! Check it out ... it's certainly not as expected
COMPETITIONS
Shadow Skimmer
Copies of this terrific game to win plus one winner will walk away with the fabulous Shadow Skimmer painting
We Are Five!
And we're alive ... Win the history of software
Auf Wiedersehen Monty
Ever wondered how a software house works! This is your chance to win a trip to Gremlin to watch their top programming team in action
REGULARS
The Write Stuff
ZapChat
MapChat
Whodunwot
Compo Winners
Background Noise
Letters
Top Twenty
Poster No2
Code Talk
Outlands
Hewson's Helpline
Gordo Greatbelly
Sinclair Surgery
Next Month
Gremlin