SOFTWARE
| | |
| --- | --- |
| ARCADE CREATOR | Argus |
| BOBBY BEARING | The Edge |
| CAGARA | Players |
| CAULDRON II | Palace |
| CLAWS OF DESPAIR | Players |
| DANGER MOUSE IN DOUBLE TROUBLE | Creative Sparks |
| DESIGNER | Gap |
| DYNAMITE DAN II | Mirrorsoft |
| HEARTLAND | Odin |
| HIJACK | Electric Dreams |
| JACK THE NIPPER | Gremlin |
| MAFIA CONTRACT II | Atlantis |
| MERMAID MADNESS | Electric Dreams |
| MOLECULE MAN | Mastertronic |
| NINJA MASTER | Firebird |
| POSHLIST | Deltarho |
| PYRACURSE | Hewson |
| QUALITAS | Seven Stars |
| REBEL PLANET | US Gold |
| REVENGE OF THE C5 | Atlantis |
| ROGUE COMET | Walrus |
| RUPERT AND THE ICE PALACE | Bug Byte |
| SNODGITS | Creative Sparks |
| SPIKE | Firebird |
| TANTALUS | Quicksilva |
| THEATRE EUROPE | PSS |
| THE BOGGIT | CRL |
| THE CODE MACHINE | Gremlin |
| THE MASTER | Antartic |
| THE VERY BIG CAVE ADVENTURE | CRL |
| THE WRITER 48 | Softechnics |
| TOAD RUNNER | Ariolasoft |
COVER SMASH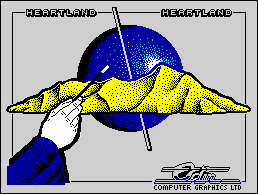 PREVIEWS
Crashing through the time barrier!
With Trapdoor, Nemesis, Curse of the Mushroom People, Firelord, Gauntlet, Ace and Nosferatu
INTERVIEW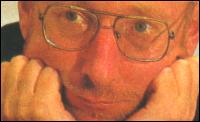 For the first time since the Amstrad buy-out in April Sir Clive speaks freely about the deal. About the QL. And about what excites him now
FEATURES
The price of printing
The five best printers for under £175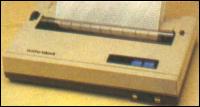 Music magic
What can you do with the cheapest MIDI synth system?
Budget bonanza
Five pages of budget software reviews
HARDWARE
Echo 1 Music Keyboard
HCC's low-cost cheap'n'cheerful way to tickle the ivories
Saga 2001 add-on keyboard
The ultimate add-on keyboard? Certainly the most excessive!
Spectrum Doctor
DIY fault finding
128 upgrade keyboard
Connect a Saga keyboard to a 128 for less than a fiver
QLINK
Professional Astrologer
Your future foretold by Digital Precision
Assembler Workbench
Heavy program development stuff
The King
The first Donkey Kong pretender
Othello
Yep! It's that board game
QL Repairs
All the dirt on the two firms which will repair your QL when it goes AWOL
PRINTOUT
Assembler
Text modes
UDG designer
Eight days a week
128 Ram disc
COMPETITIONS

Dark Sceptre
Your chance to win an entry in the play-by mail version of Mike (Lords Of Midnight) Singleton's latest
Jewels of Darkness
BT is going to give you a ring! Well, they will if you do ...
Jack the Nipper
Phew, wot a scorcher! It's hot so we've got loads of special Gremlin Jack the Nipper T-shirts to keep you cool
The Hobbit
To celebrate Tolkien month we've got some new-style Hobbits to lose
SPECIAL OFFER
Saga 2001
Exclusive Sinclair User special offer - we lop £20 off the 2001's price
REGULARS
News
Charts
Letters
Competition Winners
ZapChat
Hewson's Helpline
Adventure Helpline
Sinclair Surgery
Next Month
Gremlin