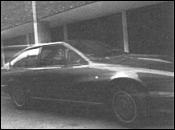 The right track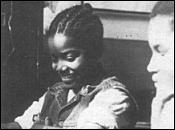 The educational view
SINCLAIR SIMON Further adventures with the QL.
HARDWARE WORLD Reviews of the latest peripherals for Sinclair computers.
SPECTRUM SOFTWARE SCENE Games and utilities.
ZX-81 SOFTWARE SCENE Adventures and strategy games.
HIT SQUAD Chequered Flag Steve Kelly gets into first gear.
USER OF THE MONTH Jean Pierre Struye uses a Spectrum for cataloguing helmets.
SINCLAIR BUSINESS USER Mike Wright assesses software for the Sinclair QL.
EDUCATION Theodora Wood talks to teachers about the way ahead for computer education.
HELPLINE Andrew Hewson answers readers' questions.
MIND GAMES Quentin Heath travels backwards in time.