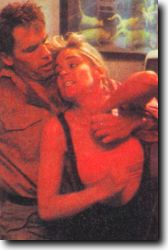 Special Blockbuster Preview!
The two big titles for Autumn are nearly upon us! Will Schwarzenegger's bulging pecs prove a match for the Turtles bulging, er, shells? Take a look at our movie tie-in preview and decide for yourself!
CES Show Competition
Pherk! You've seen the card on the front of the issue, now USE IT to scoop a right tasty load of electronic gadgets.
Showguide
No more blundering around dodging the dreaded sticker-women and the Atari Modem vendors. Our simple guide highlights the stands of interest for Speccy owners.
Solutions IV
Hammerfist completely busted! Plus! The remaining levels of Crackdown too! All in 16 glorious pages!
Connect
All the regulars PLUS! The SU CREW WIN THE WORLD CUP! Read this month's unlikely tale.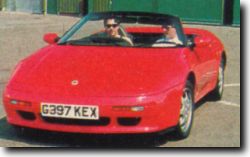 Fast Cars!
Pedal to the metal etc! GASP as Jim races around in a not-very-slow Lotus. MARVEL at the pictures of possibly the best race game on the Spectrum.
Next Month!
Never before have we bothered to incorporate the humble next month page here, so early in our organ (oo-er!) This month, however, is rather special ...