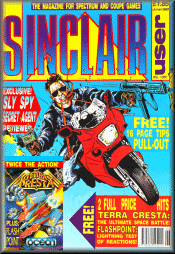 Issue 100
June 1990
Editor
Jim Douglas
Deputy editor
Garth Sumpter
Production editor
Alison Skeat
Designer
Osmond Browne
Advertisement manager
James Owens
Senior sales
Martha Moloughney
Ad production
Emma Ward
Marketing manager
Dean Barrett
Marketing assistant
Sarah Ewing
Publisher
Graham Taylor
Managing director
Terry Pratt (yaaay!)
SOFTWARE
| | |
| --- | --- |
| 3D INTERNATIONAL TENNIS | Palace |
| A.M.C. | Dinamic |
| BLOODWYCH | Image Works |
| DELTA | Thalamus |
| DYNASTY WARS | US Gold |
| KEMSHU | Cult |
| LORDS OF CHAOS | Blade Software |
| MATCH DAY | Hit Squad |
| MICROMOUSE | Mastertronic |
| PRO TENNIS TOUR | Ubisoft |
| QUARTET | Hit Squad |
| SLY SPY SECRET AGENT | Ocean |
| SONIC BOOM | Activision |
| WONDER BOY | Hit Squad |
| WORLD CHAMPIONSHIP BOXING MANAGER | Goliath Games |
| YOGI BEAR | Hi-Tec |
DOUBLEHITS TAPE 1
Two (count 'em) full price software hits from Ocean Software grace our first Doublehits tape. Terra Cresta, an action blast and Flashpoint, a brand new puzzle spectacular.
COVER GAME
Sly Spy, Secret Agent isn't the sort of chap to mess with. We review Ocean's latest hero-bash and find him thoroughly equipped.
FEATURES
Solutions Booklet
| | |
| --- | --- |
| | You thought we couldn't do it again! But (despite our better judgement) we have defied the laws of printing and paper folding to present a second glorious 16 page tips supplement. Pull out the Connect section and the next two sets of pages. Fold them twice and cut the edges - voila! |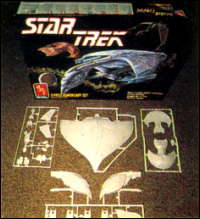 Connect
Hey! Pull it out and make it work!
Smash Coupons
Tell It To Jim
Sell It Through Jim
The Write Stuff
Cartoon
The Sorceress (Phooarr!)
Next Month (!)
Coin Ops
They're Bad! They're Rude! They Smell! They're Crude! Yus. As Crude Busters barf their way into arcades all over the country, our own Johnny Coin-op puts some silver in the slot (missus) and explains.
Check Out
Yo! Groove down and chill up homedudes! We cast a calculating peeper over Tom Hanks' Big, Inner City's "music" and Erik The Viking's Film. And for the Trekkies we've got a triffic surprise.