---
Clive loses control
THE COLLAPSE of the Sinclair empire may be on the way according to industry watchers and financial pundits.
Sinclair Research has had to deal with a £5 million bank overdraft and debts totalling £10 million to pay off creditors Thorn EMI and Timex.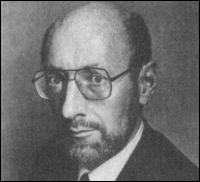 Clive: looking for money
Sir Clive is looking for new investors who could save the company. Thorn EMI was quick to deny that it would take a stake in the company and write off its debts owed for its products.
Other candidates for a rescue plan include Philips, Pye and the British electronics giant GEC.
Sinclair's financial problems are the result of a general depression in the computer industry. A drop in demand for the Spectrum Plus and the halt in production of the over-stocked QL has meant that staff at the Timex manufacturing plant at Dundee have been put on a two day week.
A statement put out by the company shows that Sir Clive is also having to restructure Sinclair management. "Sir Clive has been seeking a new chief executive officer for the company, a post which he has held to date." The statement goes on to say that despite the new top level vacancies Sir Clive would continue as chairman.
If the crunch comes, Sir Clive would be faced with two options. He could sell part of his remaining 90 percent company stock or, alternatively, he could sell Sinclair technology.
Despite financial difficulties Sinclair still has the 40 percent lion's share of the computer market, though that market is diminishing. Sir Clive's problems are not on the scale of the financial disaster which caused the Acorn-Olivetti merger earlier this year. Acorn is now having problems with the new BBC Model B+ which retailers are refusing to take.
Commodore is also likely to be in dire financial straits by the end of the year. Irving Gould, recently appointed chairman of Commodore, has warned creditors that it is likely to make a $20 million loss.
Atari is having distribution problems with its new range of computers. It has dropped links with Terry Blood and Lightning.
The year of the Tiger
THE SOFTWARE market is reeling from the collapse of Tiger, one of the major distributors, with debts of up to half a million pounds.
Tiger was the exclusive distributor for the John Menzies chain, and matters came to a head when Menzies returned large quantities of unsold stock, bought on a sale or return basis.
Tiger seems to feel it was badly let down, claiming Menzies had promised to support Tiger in its time of crisis.
Bill Jones, merchandise director for Menzies, says such criticism is totally unjustified. "There is one hell of a lot of software involved," he says, "in excess of £100,000 worth. An awful lot of Tiger's problems they brought on themselves. We did everything in our power to ensure their survival - to a limit."
The word on the street suggests up to a dozen major software companies might be forced to close because of the money they are owed by Tiger.
At least 160 software houses are owed money by Tiger, although only two or three are owed more than £20,000. Brian Wilcox of Elite, owed £19,000, says Elite is expecting to be recompensed by Menzies.
Because much software goes out of fashion very swiftly, the returned stock, worth more than £400,000 at retail prices, is unlikely to fetch more than £25,000 in the trade. That could lead to a glut of dirt cheap software on the market.
Major creditors of Tiger include Ocean, Firebird, Elite, Hewson Consultants and Argus Press Software, among others. Some companies, however, were clever enough to see trouble coming, and got out quick.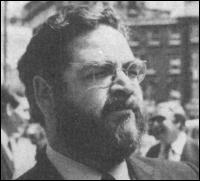 Johnston: 16th show
Midsummer Microfair
NEW DISC systems and interfaces, discounts and a great summer sale are all under one roof at the 16th ZX Microfair, to be held on June 22.
The venue is the new Horticultural Hall at the junction of Greycoat Street and Elverton Street, London SW1 - a short walk from Victoria station.
The show will be open from 10am to 6pm and the price of admission is £1.50 for adults and £1.00 for those under 14 years. Advance tickets are £1.25 for adults and 80 pence for under 14s. Send a cheque, made payable to ZX Microfair, and an SAE to Mike Johnston (organiser), London.
128K Spectrum mystery
THE SINCLAIR silly season seems to have arrived early with rumours of a new 128K Spectrum.
A story in Popular Computing Weekly started the controversy and since then software houses and press alike have been trying to find the truth behind the rumours. One top software house confirms that it has heard about the new model from Sinclair: "We have not got one yet but we are on the list. We expect it to be delivered just before Christmas."
The new machine will be Z80 based and will have to incorporate a way of switching 64K or 16K blocks of RAM as the eight-bit chip cannot address 128K.
The software house also says: "We already have a method of switching in the extra banks of RAM and we have some plans already for the new machine."
Sinclair Research would not comment on the Spectrum 128K but Julian Goldsmith, a spokesman, says: "We obviously have people down at Metalab who are looking into new applications. We have always portrayed the Spectrum machines as being a family of machines and if we see the need we may add to it."
Many software houses, however, have not been told about the new computer. Margaret Austin of the adventure company Level Nine says: "We have only seen press reports. Nobody had talked to us about supplying one. It would be nice though. Few manufacturers give software houses development machines."
John Campbell of Campbell Systems says that he also has not heard about the new machine. He has, however, discovered other projects: "I have heard from Sinclair that they might release a new Interface 1"
The interface would have an inbuilt microdrive and be priced at £50. The price is half that of the current Interface 1 Expansion system and would be equivalent to buying one microdrive and getting the RS232C free.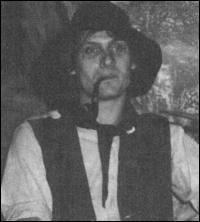 Chappell in happier times
Death of ZX-81
SOFTWARE FARM, the ZX-81 software specialist, may be forced to pull out of that market following the demise of distributor Tiger.
Tiger was the only distributor prepared to take ZX-81 software in any quantity.
"It's rather a disastrous stroke for us," says director Julian Chappell. "We cannot turn a profit on ZX-81 software by mail-order only, and it does leave a very big question mark on the future."
Although Tiger owes Software Farm over £5,000, Chappell is adamant that the company will not fold. "We're moving into the Spectrum market anyway," he says. "We'll probably continue to sell our ZX-81 software through our software club".
The first Spectrum game from Software Farm is planned for the end of July. Potty Professor will be based on the wacky machines drawn by Heath Robinson.
As Prism dies Blood mops up
TERRY BLOOD is now the only distributor of Sinclair hardware in the country, following the final liquidation of Prism Technology with total debts of £7.5 million. Terry Blood is also helping to deal with returned Spectrums from Prism customers.
"We are really just acting as a postbox for Sinclair in this matter," said a spokesperson. The largest retail outlets such as Smiths and Boots deal directly with Sinclair Research, but others will now have to buy through Terry Blood.
Sales of the Spectrum Plus are now said to be running at 7,000 a week, and the QL at about 500 a week, which is described as an improvement. "We have been evaluating dealers and appointing a network of 500," said the spokesperson. "It's selling on home computer profit margins which means retailers have to do a lot more work. But the returns are very low."
New releases
CONTINUE the adventures of Jet Set Willy in a new setting involving aliens, more puzzles and more rooms. Jet Set Willy II, The Final Frontier from Software Projects is in the shops now at £6.95.
Popeye and Hagar the Horrible are two games to look forward to from DK'tronics. Feed Popeye spinach to keep his strength up in his search for gifts to win Olive Oyl's love. Popeye will be released in July. Hagar the Horrible is to be released in the autumn, and is based on the popular cartoon strip.
A host of releases can be expected from US Gold in the next few months, all for £7.95. Dambusters is a historical representation of the raid on the German dams in World War 2. It will be available in July. Buck Rogers, based on the film is out this month.
Frank Bruno's Boxing, endorsed by the man with fists like sledge hammers, is Elite's latest offering and is a boxing simulation based on Nintendo's arcade game Punch Out!! You control Bruno, who is transparent so that you can see your opponent through him. Costing £6.95, it will be available in mid-July.
Also from Elite, Scooby Doo, with theme and graphics based on the TV cartoon, will be ready in early September at £6.95.
Load up for Highway Encounter, Vortex's new game which is a fast shoot 'em up played on a highway overrun by hostile aliens. To be released on July 14, it is priced at £7.95.
Neverending Story is a new release from Ocean, based on the film of the same name, and is due at the end of August.
The newly resurrected Imagine label has signed up Konami's arcade games for release on the Spectrum, all priced at £7.95. Hypersports reviewed in this issue, was released in June and Konami's Tennis follows in July. Yie Ar Kung Fu, Hyper Rally, and Konami's Golf will follow.
Two long-awaited games from Digital Integration are imminent. Tomahawk and TT Racer will be released sometime in the autumn and the price will be under £10.00. Tomahawk is a helicopter flight simulation based on the Apache. It features 2,000 ground scenes and 3D graphics.
TT Racer is a racing simulation based on the Suzuki Project 500. As you lean to accelerate round a corner the picture tilts giving a more realistic effect.
Another simulation is Jump Jet from Anirog. It simulates vertical take-off aircraft. It will be in the shops on 22 July at £7.95.
Three Days in Carpathia comes from Ariolasoft but was written by the Ram Jam team who programmed Valkyrie 17. Ariolasoft is giving nothing away, but we do know that it will be an adventure of sorts. It is due to be released this side of Christmas!
Nodes of Yesod, from Odin, features a somersaulting spaceman. It is an arcade adventure where you have to search for objects in a maze. It should be available in mid-June and costs £9.95.
On the Run will be out at the end of this month costing £6.90, from Design Design. You are an intrepid explorer trapped in a large maze - around 250 screens.
Finally, from Melbourne House comes The Way of the Exploding Fist in July for £8.95. It is a karate game incorporating 18 kicks, blocks and jumps and is similar to the arcade Karate Champ.
C5 is dropped
THE C5 has been dropped from the catalogue of distributor Lightning, due to disappointing sales and an ill-informed media onslaught.
Spokesman Dave Woods says it proved impossible to sustain the initial interest in the machine and Lightning therefore decided not to place further orders.
Sinclair Vehicles spokesman Bill Nichols says the decision is regrettable but the number of C5s involved is not significant. "Sales up until April were 8,000 and there has been an upturn with the better weather," he says.
On the subject of bad press, Nichols says the machine was taken far too seriously at first. "An expectation was aroused, and perhaps we should have told the world more about it beforehand. "
The Observer recently published a story alleging that Sinclair Vehicles was up for sale. "Several parties are understood to have been approached," it stated. According to Nichols, the story was, "not true at all. There have been and are no plans to sell Sinclair Vehicles."
Faster than a speeding bullet
IS IT A BIRD? Is it a plane? No, it's yet another software spinoff, this time featuring the guy who wears his pants outside his trousers.
Beyond, who has first refusal on all games from American software house First Star, has jumped at the offer of Superman which will be released on its new label, Monolith.
Superman, which should be available in the autumn, will be as faithful to the comic strip as possible, featuring cartoon-style graphics. Clive Bailey of Monolith says, "Every stage of the game has to be approved by DC Comics in the USA."
The game is written using an authoring system much faster than conventional methods of programming. The games designer, graphics artist and musician can all work on the game together.
The deal means that games based on other characters from DC Comics, like Batman and Supergirl, may be forthcoming.
According to Clive Bailey, Monolith hopes to release the Spectrum and Commodore versions at the same time. The price of the Spectrum version will be around £9.95.
---
Sinclair User
July 1985